2019 INTERNATIONAL MEET
PHOTOS FROM THE 58th ANNUAL INTERNATIONAL MEET
BOOKLET FROM THE 58th ANNUAL MEET
(T Shirt for International Meet - No longer Available for ordering)
Ladies.......................... Mens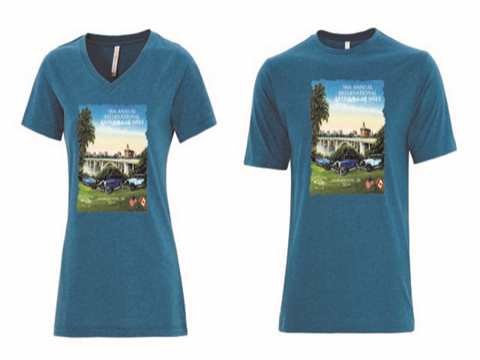 CHAIRMAN'S INVITATION
CALGARY - KALISPELL - LETHBRIDGE - SPOKANE – RED
DEER - GREAT FALLS - EDMONTON - REGINA - SASKATOON - MISSOULA
__________________________________________________
ANTIQUE AUTO MEET
Est. 1962

January 2nd, 2019

Happy New Year to everyone!
This past summer was probably one of the best we have experienced in recent years for great weather and good times at car events in all of our regions. Overall attendance at these venues has increased substantially and it is a welcome sight to see the support given to host clubs by the number of members participating. The season for enjoying outdoor car activities may be on hold but the planning stages for attending upcoming summer events is an important part of everyone's itineraries. I would personally like to extend the invitation for you to register for the 2019 58th International Antique Auto Meet being hosted by the Saskatoon Antique Automobile Club and headquartered in their city at the Saskatoon Inn.
Attached you will find the complete itinerary for this years meet along with the details for information, registration and accommodations. This will be a premier three day event with a full slate of activities and tours planned for all attendees. The Saskatoon club has created what is sure to be an impressive and memorable experience, so plan to count yourself in for a fun weekend with family and friends. To follow the 2019 International and related updates, go to www.saaclub.com.

Registration is now open - they are ready and waiting to hear from all of you!

Wishing you all a safe and prosperous 2019,

Keith

Keith Robertson
International Chairman