Meeting minutes below Upcoming Events
Event photos below Previous Meeting Minutes -scroll down...
Upcoming Club Events:
Monthly Meeting
Tuesday, March 26, 2019 @7:00
There will be a tour to a Hot Rod Shop after the meeting...details to follow.
CLUB PHOTO SHOOT - from Sunday July 15th
For more information call Lloyd Morgan 306 221 4612
Future Events
SAAC SWAP MEET
SAAC SWAP MEET POSTER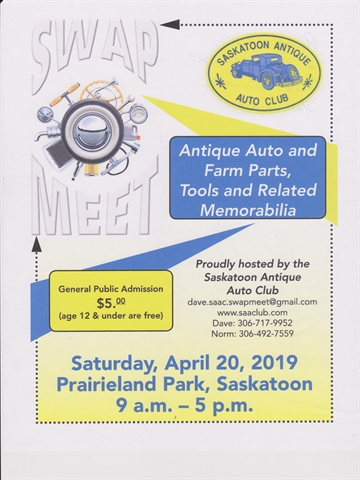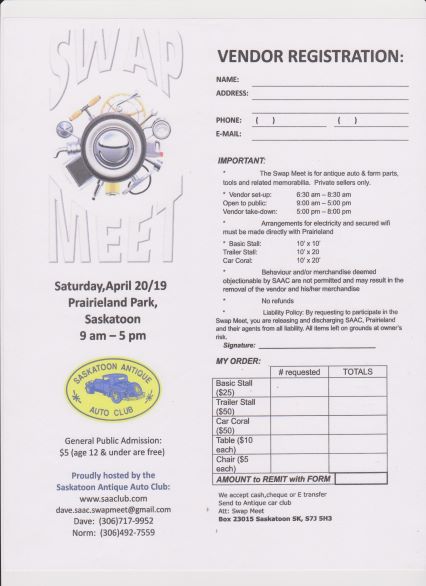 Downloadable Registration Form
2019 Auto Events web site and listings by date click on the link...
OTHER UP COMING EVENTS
The website for other upcoming events is: www.autoevents.ca Check it out. Thanks go out to Dale T for putting this together.